Valentine's Day is the one day a year we truly get to celebrate love and enjoy time with that special someone, even if that special someone is yourself!
If you're trying to impress someone, the best way to make a good impression is to wine and dine them with a delicious meal. There's no shortage of extraordinary restaurants in Las Vegas and you can find cuisine from all around the world, but when it comes to a romantic dinner for two nothing beats the iconic Oscar's steakhouse at the Plaza Hotel & Casino.
Oscar's Steakhouse is located in the Plaza dome which overlooks Fremont Street with astounding views of the lights in downtown Vegas. The steakhouse is known for perfectly aged steaks that are cooked over a 600-degree grill. The entrees and appetizers are all inspired by family recipes so you'll feel like you're eating a delicious home cooked meal in the most elegant setting.
Did we mention Oscar's Steakhouse was voted Best of Las Vegas?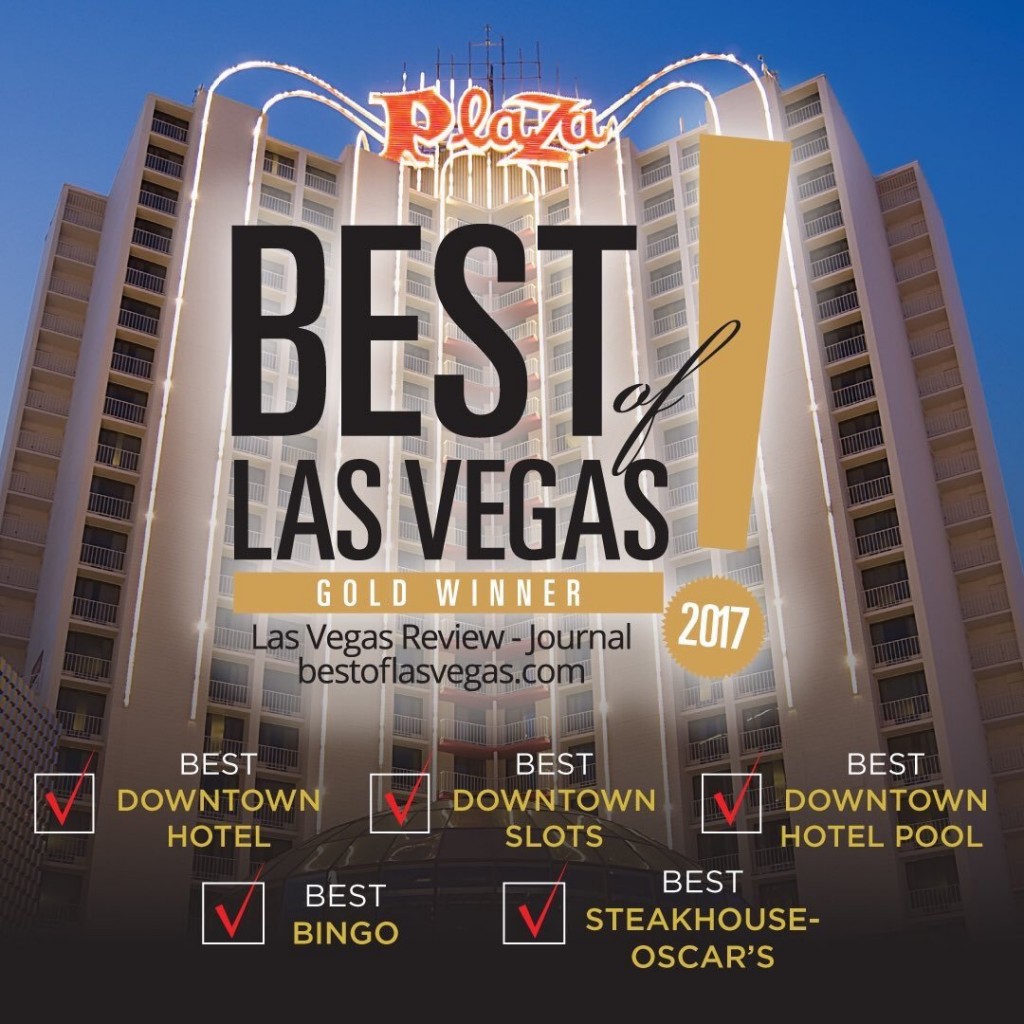 On Valentine's Day, Oscar's Steakhouse is offering a special three-course menu that offers something for everyone and comes with an optional wine pairing for each course. The meal starts with your choice of a caprese or arugula salad, paired with Nuschese wine. For the second course, you can choose between pan-seared sea bass or filet mignon and lobster tail. The seabass is served with a red pepper sauce and cauliflower puree, paired with a Chardonnay. The six-ounce filet mignon and lobster tail is served with roasted fingerling potatoes and vegetables, paired with a cabernet sauvignon. To finish off the meal with a romantic touch, a trio of chocolate mousse with a chocolate covered strawberry is served with champagne.
This three-course meal is $65 individually or $130 with your Valentine and an additional $20 per person for the wine pairing with each course.
Oscar's is a popular spot for Valentine's Day so it's highly recommended to make reservations by calling 702-386-7227 or make your Valentine's Day Reservation online.
We hope your Valentine's Day is filled with love and delicious food!