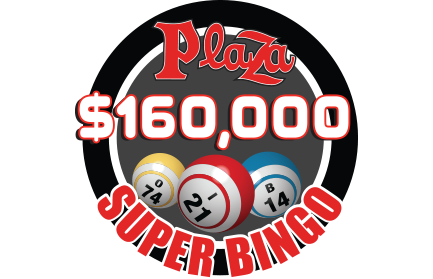 What is Super Bingo?
Know More About This Captivating Game
Super Bingo is a large event that draws hundreds of people from all over the country to Downtown Las Vegas. For the players who come from as far away as Hawaii and Canada, Super Bingo is an opportunity to win big and socialize with like-minded bingo players.
Our tournament features many fun-filled games of Bingo over two days and a super coverall both days. The Plaza Hotel Casino offers bingo only sessions or room-and-bingo packages .
We offer an open bar during the sessions and play takes place in our remodeled ballroom. Come experience the largest bingo tournament in Downtown Las Vegas. Our upcoming schedule can be found below.
Super Bingo Recap